Some days you walk out of your classroom feeling that nothing spectacular happened that day. Nothing was learned and even less taught. A lingering cold, wrapped in exhaustion, wrapped in lethargy, wrapped in an overwhelming sense of banging your head against so many walls that you're not sure where you are or how you got in. Forget about any notion of getting out.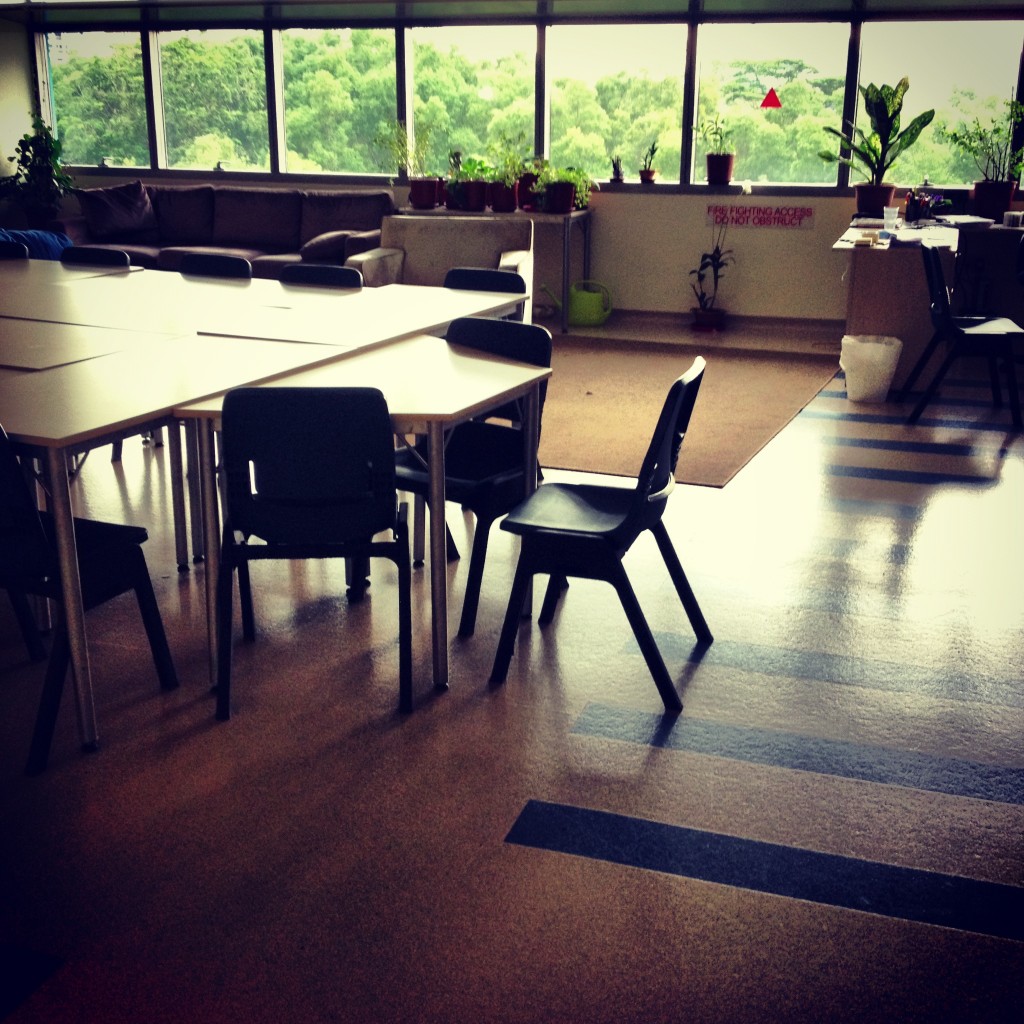 The room is dark and empty, but still heavy and slipping away from you. The classes came and went, their opaque faces drab and reflecting your frustration. You ever try to teach a group of thirteen year old boys the power of metaphor?  The subtle beauty of poetry, the understanding that beneath their carefully constructed shell of angst and machismo, there may just be a tinny furry animal waiting to sing. Might be whimpering now, beneath the dirge of braggadocio and false self-esteem, but if you can convince them, they may perhaps hear  a more authentic Yawp, but on days like these there are few rooftops, and what little plateaus may glimmer in the fog are tame and totally translatable into words like defeat and failure.
They didn't learn today. Words were exchanged, ideas shuffled, you sang tired song and danced a sad dance, but they saw right through you. They saw  through the mask and realized that the clown was only human and the lessons he was selling were false and trite and unnecessary. You could see the words dribble from your lips, as your convoluted ideas grew higher and higher drowning you both in wasted effort. Thesis statements, understandings, abstractions, imagery, truth. What do you know of such things to have the gall to teach? Each child struggling with his or her own inability to comprehend or grow or learn. Your teaching rather than act as a life preserver, awkwardly transforms into anvils of confusion, which you carefully tie around each ankle and watch them sink.
Sure there was the literal kid, confessing his in ability to see what could be. Trapped in a world of what is. His young brain, trained by rulers and numbers packed so snuggling into his perfect little box. His eyes looking into yours, cold, "I don't know why the world is beautiful." Even after the claim of the worlds beauty was one of his professed truths. "Let's make a list of things you find beautiful,"  you reassure him. "Mountains okay! That is good. What do mountains tend to represent?" Blank stare. Quiet. "If mountains were people, how would they act, how would they look?"  Whispering. Unsure. "Yes good– strong, wise, old! What else is beautiful?" We are getting somewhere. This is scaffolding. This is teaching. "Rivers. Yes! Sure they are fast and flow and change. What do they do to mountains? Shape them! Perfect." High fives. "Have you ever been to a mountain? Swam in a river? No? Oh…." The high is low. Poetry without experience is nothing more than empty words.  You both stare at dead letters blinking on the page. You google a few images of mountains and rivers and ask him to write a poem about a little boy who sees the beauty in the world, but has never felt it. You hope for the best. How do you teach what could be, when we live in a world of what is?
People criticize teachers, bloggers, writers who only promote and share their success stories. Claiming that by sharing what works we set the bar too high. Perhaps they are right. Maybe we do need more posts sharing the days where it just didn't feel right. We tell our students that they cannot hope to achieve at the highest level all the time, but we hold ourselves at this high standard. We are so afraid to admit that some days we just don't have it.  It feels good to admit that. Because after all, we have been doing this long enough to know that these days come and go. We know we will head back into the classroom, we will look back into those eyes, we will sing the song, we will dance the dance and we will teach kids poetry god damn it, because if we don't who will?